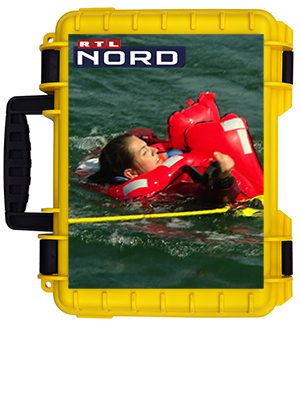 Reporter overboard!
A production by RTL NORD
"I was helped quickly, safely and above all in simple steps."
source: www.rtlnord.de

---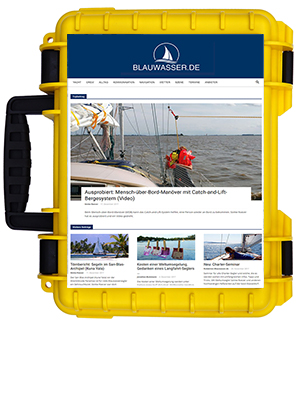 Blauwasser.de writes:
"Since the entire man-over-board rescue system is packed in a suitcase and each of the three components is provided with large, obvious numbers, I would classify it as "idiot-proof"."
"What I really liked was that the system does not need muscle power and instead it uses the power of the ship's engine."
"And lo and behold, all of a sudden, my fellow sailor was pulled up by magic and could climb the deck on her own."
"The bottom line is that the Catch-and-Lift rescue system is an incredibly simple and, above all, stress-resistant system..."
source: Blauwasser.de

---

The Yacht-Magazin writes:
"The idea is as simple as it is attractive."
"The Catch and Lift sailed through the tests because it was really easy to use and had a 100% rescue success rate."
"We liked the Catch and Lift best in the test: small pack size, ease of use and speed of getting someone back on board were the main pluses. The MS Safety also has the edge in terms of price at 630 euros including accessories."
source: Yacht 20/2016

---
The Zeilen-Magazine writes:
"It is all very self-evident."
"The method is also suitable for a shorthanded crew."
"No physical effort is required to get the man out of the water."
source: Zeilen 10-2017
---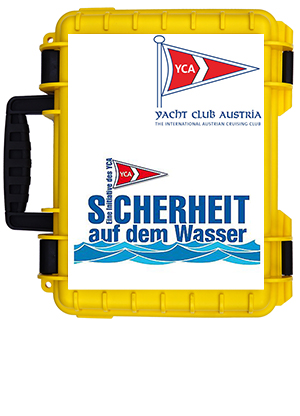 The Yacht Club Austria writes:
"The recovery of a MOB works with a small crew."
"The rescue takes place quickly and immediately."
"...simple and self-explanatory without studying a user manual."
source: Yacht Club Austria 09-2018
---
<p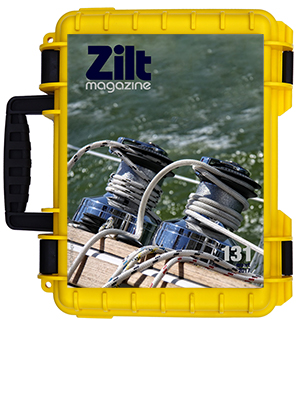 The ZILT-Magazine writes:
"The basic principle behind the Catch and Lift is as ingenious as it is simple."
"We are convinced that this method can be applied successfully even under weather conditions with more wind and waves."
"The simplicity of the system significantly increases the MOB's chances of a successful rescue."
"However, the Catch and Lift is not simply identical to the numerous other products for man over board situations, because it adds to this - in one and the same action - the crucial element of Man-On-Board."
source: ZILT 131